Handless Millionaire Trick The Guillotine
Click (or tap) your mouse on the hand on the right side of screen. This is the safe zone for your hand. When you are ready to grab money (when the timing is right! Watch for patterns) drag the hand though to the money and quickly back into the safe zone. You need a little time to grab the money so do not pull it back too fast or you get nothing. You will know if you were too slow... How much money can you aquire in one round? Submit your name to our Highscore Board to show us. Or try to pass all Rounds and become a champion.

Scan the QR Code with your mobile device camera
You can enjoy this Html5 game on smartphone and tablet(Iphone,Ipad,Samsung,Android devices and Windows Phone)
More Tags for Handless Millionaire Trick The Guillotine
VIDEO TUTORIAL : HANDLESS MILLIONAIRE TRICK THE GUILLOTINE
NEW AWESOME GAMES EVERY DAY!
ABOUT TAPTAPKING.COM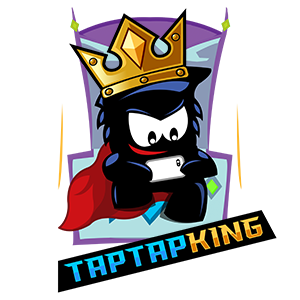 Welcome to TAPTAPKING.COM your zone to play free online games. Stocked each day with new free games, incluiding action games, adventure games, board and card games, multiplayer games, puzzle games, racing games, skill games, sport games, and more addicting games. Play the best web and mobile games. We pick featuring shooting games, puzzle games, strategy games, war games, and much more!. The fun is here, with the most awesome multiplayer games, battleroyale like fortnite, PUBG, and Apex. Challenge other players, with the top Leaderboards, and hardest achievements of the world, there are plenty of online games on TAPTAPKING.COM, sport games, action-packed shooters, archery games, arcade games, and endless runner games. Join to the best Free online games site on the world, and play thousands 3D games, unity games, webgl games and the best mobile games from Google Play and App store, without downloads!. Also we have all the Classic and retro games for kids and all the family, crosswords games, driving games, girls games, bingo, pacman, tetris, pinball, arkanoid and math games. Play our HTML5 games in all devices, mobile phones, tablets and computers and more. Enjoy out hugely popular games, TAP-TAP-KING games, solitaire, Minecraft games, and the most fun games with your friends